Dust Analyser
Cross-stack dust analysis using optical technology provides a simple, robust yet accurate measurement of real-time dust concentration. This dust measurement can be recorded using Protea's Marine Analyser Controller alongside gas emissions readings and ship operating parameters.
The measuring system is based on the Laser Backward Scattering principle. The laser beam is projected from the transceiver into the flue gas stream or ambient air volume to be sampled. The laser beam is scattered by the particulates and/or aerosols present. The back-scattered radiation is collected and measured at a detector in the transceiver. The intensity of backscattered radiation is proportional to the dust loading [nm/Nm3]
---
High Performance
Laser Light Source-Ultimate Wavelength Stability, Excellent Collimation and High Sensitivity.
Minimum optics needed - less maintenance
Optimal for stacks up to 20 metres (65.6 ft.)
No moving parts-minimal maintenance
Large operation range (0 ... 90 %)
Excellent stability and reliability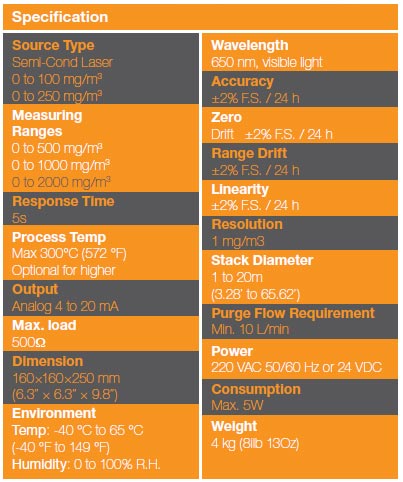 ---
Display and Transmitter Unit
Options include single or multiple channel units.
The multiple units supports up eight dust analysers.
The analysers are connected to the display and Control Unit via RS485 modbus or 4-20mA. Outputs include 4 – 20mA and RS485 Modbus as standard with optional Profibus and Hart.
The analysers can be up to 1200m from the Displays and Control Unit.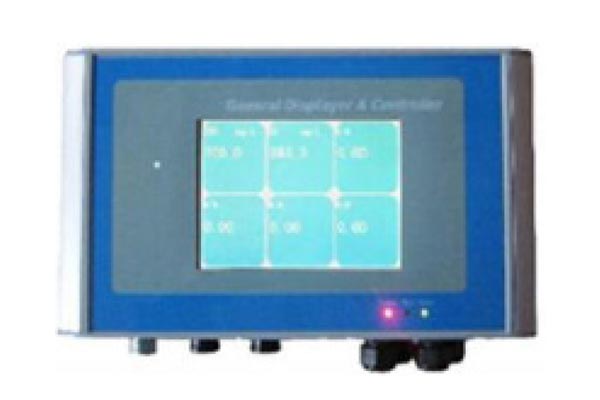 ---
Features & Benefits
Sensitive to very low levels of Dust, or Aerosols (i.e. Acid Mist in flue gases, etc.) No zero drift
Multiple Ranges available, from 1 mg/Nm3 to 10 g/Nm3
Insensitive to Sunlight or other Light sources
Insensitive to sample flow rate or temperature
Simple Installation and Start-up
No optical alignment; no concern of alignment changes with temp, etc. Minimum Maintenance
Lower Sensitivity to Water Drops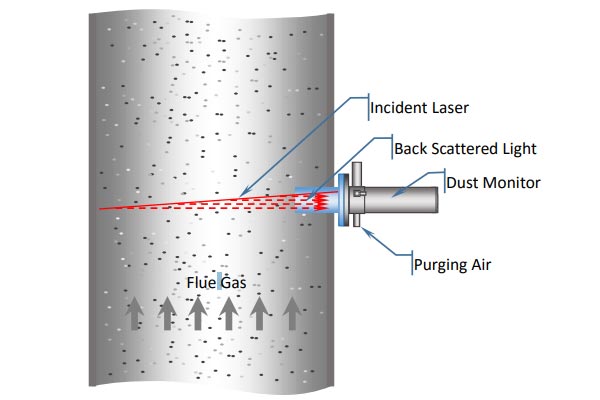 ---