Blog
10th March 2020 - Global Marine Support Network Expanded
With our marine analysers installed on vessels all over the world, the ongoing service and support for the equipment is satisfied by our dedicated network working in and around major ports and installation locations. Visit www.protea.ltd.uk/marine-support-network for more information.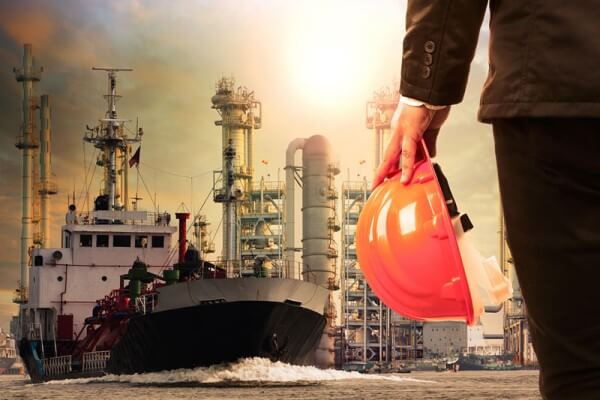 Protea's installed base of marine emissions analyser is supported and serviced by our dedicated Marine Support network operating globally. With the full support of our UK-based marine analyser service team, our support network is located in and around the major locations for installation, commissioning and readily available to provide on-vessel service when needed. Protea offer a worldwide service capability to the Marine Industry.
Annual service of Protea and Procal supplied analysers
Annual analyser verification and certification Protea and Procal supplied analysers
Call out service of Protea and Procal supplied analysers
Ship gaseous emission survey using the latest transportable analysers
All Protea and Distributor service personnel are of the highest professional standard, factory trained and routinely attend refresher courses to ensure that they are up to date with all aspects of the products and legislative requirements.
Read More
1st March 2020 - Well-prepared Operators Have Ensured a Calm Switch to the IMO 2020 Sulphur Cap
In the past few years, the clarion call has been to delay the introduction of 0.5% low sulphur fuels as the dangers were many: not enough fuel, crew would be hard pressed to understand the changes from one fuel type to another, ships would break down in the middle of the ocean, and so on.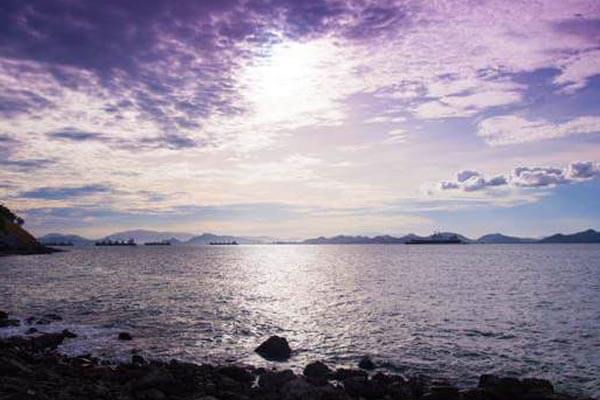 Quietly, the regulator, the International Maritime Organization (IMO), has maintained its line and finally, when the day of reckoning arrived, the anti-climax was deafening. Not that the introduction of the IMO 2020 sulphur cap has been all plain sailing — far from it. Shortages in some regions and the delays to vessels, of up to three weeks, in Singapore are testament to that.
However, as one bunker expert told Clean Shipping International: "The vessel operators were so well prepared that the transition has been very calm." Even the major issue in Singapore, which saw Pacific International Lines' ships stranded, was not a failure of the fuel supply, but rather the consequence of attempting to supply a number of fuel types with too few bunkering barges. Or, as the expert suggested, once barges had cleaned their tanks they were reticent to "dirty" them again by filling them with high-sulphur fuel again. While events such as these are unwelcome, they are not the catastrophic events that were sometimes alluded to in some shipping circles.
In fact, the conversation has very swiftly moved on to the greater impact of a faltering global economy, which has seen declines in demand for goods and consequent decline in demand for oil, pushing prices for oil downward with the knock-on effect of seeing the price of bunkers also falling.
Added to the general malaise is the coronavirus issue. This is having the effect of stalling parts of the industry with a number of China's major cities in lock-down and backlogs of cargo building in ports around the world. This was definitely not on the menu when the IMO served up its sulphur cap regulation.
Cost is not the major issue for the shipping industry, however, but the spread between fuel types is significant, that is the price differential between very low sulphur fuel oil (VLSFO) and 380 heavy fuel oil (HFO).
On 7 January, bunker prices stood at US$401/tonne for HFO and $740 for VLSFO. By 10 January, that convergence had already begun with a spread of $326 between VLSFO and HFO, according to figures from the Sweden-based Marine Bunker Exchange (MABUX).
Today, the MABUX index shows a spread of $200/tonne, but the narrowing of the spread has stalled over the past few days. That is good news for shipowners that fitted exhaust gas cleaning systems (EGCS), which can offer cheaper freight rates to those owners that are still operating on VLSFO.
The spread is key for EGCS users to recoup the capital cost of the equipment used to clean the sulphur from exhaust gases, but the next deadline for the maritime industry is 1 March, when all ships that do not have an EGCS will be precluded from bunkering, or storing, HFO. It will herald the end of an era and, as with the nature of such things, the entry into a great new epoch.
For owners with open loop capabilities on their EGCS, the reports on the use of these scrubbers and the discharge of washwater will also be a key factor. However, the question will arise again at IMO at the next Marine Environment Protection Committee meeting, MEPC 75, which will convene for five days from 30 March.
Even so, Armageddon appears to be a long way off for the maritime sector. Its adaptability to new realities is legendary — and it will be tested to the full over the coming decade.
Read More
10th February 2020 - Limiting Engine Power to Reduce CO2 From Existing Ships
As the International Maritime Organization works to reduce greenhouse gas emissions from international shipping, technical measures to limit engine power are among the ideas being considered to reduce carbon dioxide (CO2) from the existing fleet. Engine power limitation (EPL) is a semi-permanent, overridable limit on a ship's maximum power that could reduce fuel use and CO2 emissions if it reduces the operational speeds of affected vessels.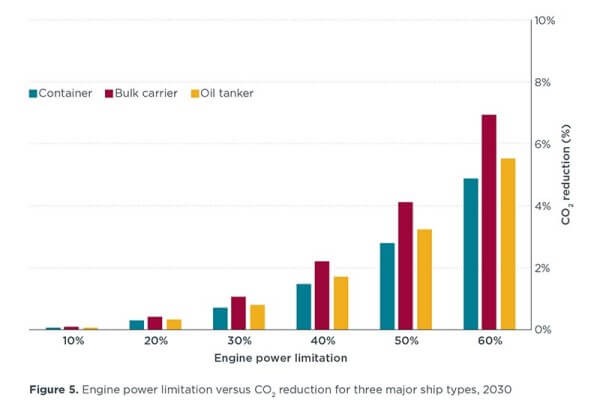 This study models the relationship between varying levels of EPL and CO2 emissions based on 2018 real-world ship operations. The authors find that CO2 reductions are not proportional to engine power reductions because ships are already operated well below their maximum speeds and therefore engine powers. EPL scenarios below 30% provide negligible cuts in CO2 for the 2018 fleet, while a 30% EPL is estimated to reduce CO2 by 2% for container ships and oil tankers, and 3% for bulk carriers. Larger, 50%+ EPL could more meaningfully reduce ship CO2 by 8%–19% depending on ship type and size.
Additionally and importantly, benefits diminish over time if EPL is not required for newer ships due to fleet turnover and growth. As illustrated in the figure below, by 2030, EPLs of 30% or less would reduce fuel use and CO2 emissions by 1% or less, while the maximum 60% EPL scenario would cut emissions by about 6%. By comparing a Base scenario with a High Speed scenario, the authors find that EPLs of 30%+ in 2030 could help lock in the fuel savings of existing slow steaming practices by constraining future speed increases.
Read More
3rd January 2020 - Cleaner Air in 2020: 0.5% Sulphur Cap for Ships Enters Into Force Worldwide
From 1 January 2020, the maximum sulphur content of marine fuels is reduced to 0.5% (down from 3.5%) globally – reducing air pollution and protecting health and the environment. Sulphur Oxide (SOx) emissions from ships' combustion engines cause acid rain and generate fine dust that can lead to respiratory and cardiovascular diseases, as well as reduced life expectancy.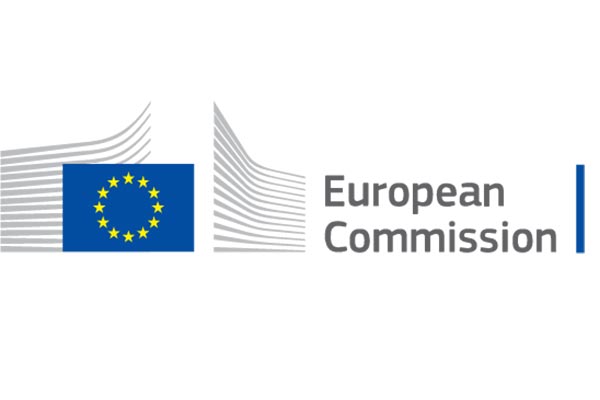 Commissioner for Transport Adina Valean said: "Maritime transport is a global business, and reducing its emissions requires global solutions. The entry into force of the global sulphur cap is an important milestone for the entire maritime sector; it will contribute to further reduce emissions of harmful air pollutants, directly benefiting cities and communities around the globe, including important ones on our Southern European shores. It also shows that concerted effort from the EU and the IMO, together with strong commitment from the industry can deliver important benefits to the environment and the health of our citizens."
Commissioner for the Environment, Oceans and Fisheries Virginijus Sinkevicius added: "The European Green Deal is set to deliver on a zero-pollution ambition for both climate neutrality and a toxic-free environment. This EU ambition protects our citizens' well-being, but also ensures healthy and clean environments, seas and oceans within a carbon-free and sustainable blue economy where all sides jointly engage, including maritime transport. We welcome low sulphur standards globally and in Emission Control Areas so that more EU coastal citizens can breathe clean air."
EU's low sulphur approach as international example
Since 2012, the EU has taken firm action to reduce the sulphur content of marine fuels through the Sulphur Directive. In 2016, the International Maritime Organization (IMO) maintained 2020 as entry-into-force date of the global 0.5% sulphur cap.
Moreover, in some very fragile ecosystems such as the Baltic Sea and the North Sea – designated as 'Sulphur Oxides Emissions Control Areas' (SECAs) – the maximum sulphur content has been reduced to 0.10%, already in 2015. Such stricter sulphur limits have more than halved sulphur dioxide concentrations around SECAs, bringing health benefits to people in coastal regions and ports, while the overall economic impacts on the sector remained minimal.
Next steps on sustainability in shipping
Based on the successful implementation of the Emission Control Area (ECA) limits, the introduction of the global sulphur limit is expected to bring similar results. The EU is also actively working in the context of the Barcelona Convention, on the possible future designation by the IMO of ECAs in other EU waters such as in the Mediterranean Sea.
The EU has striven for an active role in tackling maritime emissions more generally, both at home and globally. In 2018, the IMO agreed to reduce greenhouse gas emissions from shipping by at least 50% by 2050. The EU and its Member States played an instrumental role in brokering and securing the deal for the sector, which currently represents 2-3% of global CO2 emissions. Discussions are already ongoing at the IMO to translate this deal into concrete measures.
To tackle plastic pollution within our oceans, the EU adopted new rules on port reception facilities, making sure that waste generated on-board ships or fished at sea is collected and treated in ports.
The EU is also working with the IMO to address concerns regarding discharge waters from after-treatment systems used by ships. The objective is to ensure full sustainability of those systems, possibly by setting stricter and uniform legislative requirements.
In addition, the European Green Deal, presented by the President of the Commission Ursula von der Leyen in December 2019, sets out further action to make shipping more sustainable such as the extension of the European emissions trading to the maritime sector.
Background
Maritime transport has a direct impact on air quality in many European coastal cities. Exhaust gases from ships are a significant source of air pollution, including through sulphur oxide emissions resulting from the burning of fuel oil. Sulphur oxides are harmful to the human respiratory system and make breathing difficult.
Ships traditionally use fuel oils for propulsion, which can have a sulphur content of up to 3.50 %. For comparison, the sulphur content of fuels used in trucks or passenger cars must not exceed 0.001 %. The 2012 Sulphur Directive which was revised in 2016, reduced SOx emissions by setting maximum sulphur content levels for marine fuels and incorporated new standards set by the International Maritime Organisation into EU law both inside regionally protected areas and outside of those.
Read More
7th November 2019 - Type Approval Certificate For Marine Automatic Devices & Equipment Japan
Protea has attained a further marine emissions approval accreditation to certify that the undernoted product (P2000) has been approved in accordance with the requirements specified in Chapter 1, Part 7 of 'Guidance for the Approval of Materials and Equipment for Marine Use' and the relevant Society's rules.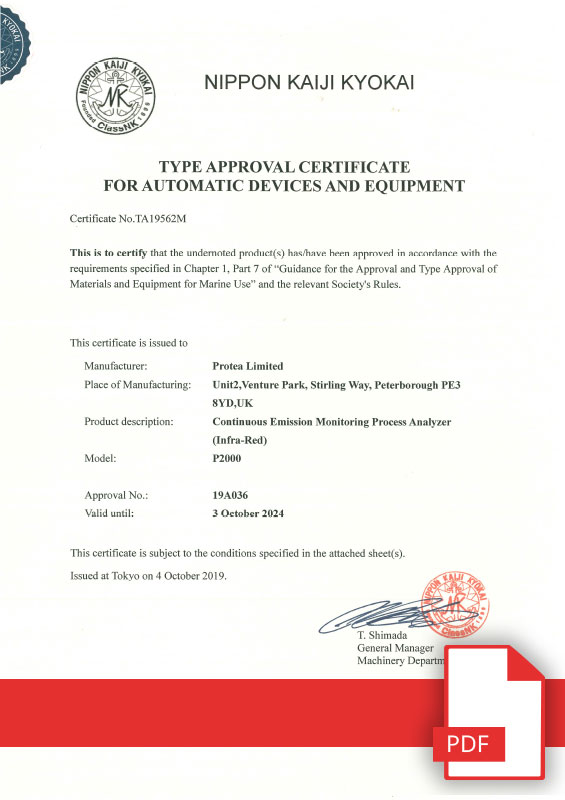 Nippon Kaiji Kyokai is a ship classification society. It is also known by the brand name "ClassNK" or often in the industry as just "NK". It is a not for profit society dedicated to ensuring the safety of life and property at sea, and the prevention of pollution of the marine environment. ClassNK offers a broad range of services such as ship classification surveys, statutory surveys and certification on behalf of Flag States based on both international conventions, codes, national statutes, as well as ClassNK's own rules and regulations.
They also include assessment and certification services of safety management systems of ship management companies as well as the quality systems of ship builders and related manufacturers as an independent third party. ClassNK also offers appraisal, consulting and supervisory services on both marine and non-marine related projects.
Read More
4th September 2019 - Protea P2000 Product Focus
The Protea P2000 is an infra-red (IR), duct or stack-mounted Analyser, designed to provide In-Situ analysis of up to six gas-phase emission components.A typical system comprises of a stack mounted Analyser, an integral Calibration Module and a Control Unit with options which include a powerful In-Situ Heater anda stand-alone Analysis Software package. MCERTS Product Conformity Certificate is also available with the P2000 Series Continuous Emission Monitor With Protea Control Unit.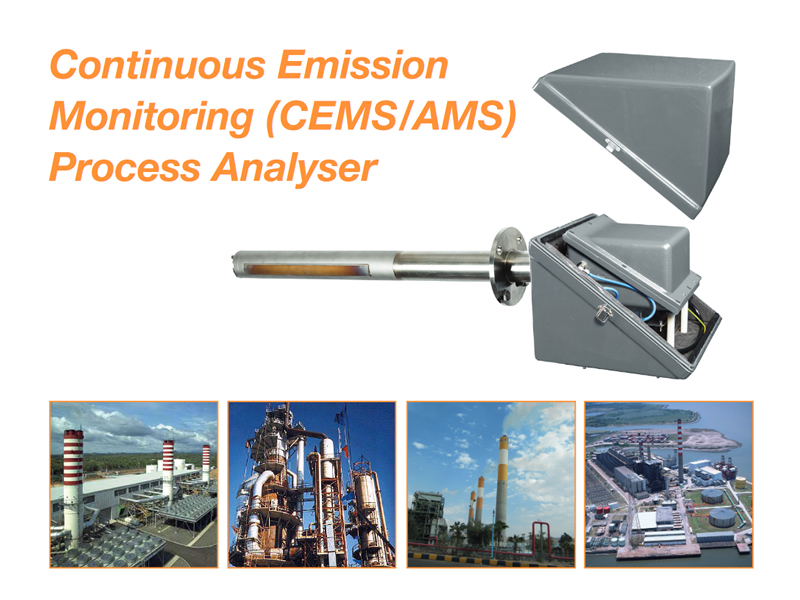 The P2000 uses the reflective beam principal to directly measure process gas as it enters the in situ sample cell. Unlike higher maintenance extractive systems, Protea's patented, sintered metal technology removes the need for gas filtering or sample conditioning.The P2000 analyser requires very little maintenance and achieves a class-beating availability of over 98% in demanding applications.The Control Unit can support multiple analysers from the Protea range.
Read More
6th March 2019 - New Marine Emissions Brochure Now Available
We have recently updated our Marine Emissions download focused on meeting the environmental challenges faced for global shipping and logistics activities. The most important gases in terms of emissions are currently sulphur oxides (SOx), and nitrogen oxides (NOx). Annex VI has a schedule for significant reductions in both over the next 10 years. Please contact us for your Marine Emissions requirements.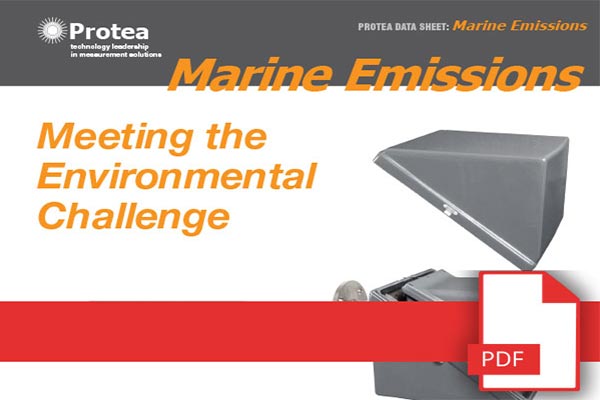 The need to demonstrate environmental responsibility is key for today's marine and offshore industries. Charterers and the public demand high standards of performance and reliability. Fuels and exhaust gas emissions are also the subject of international, regional and national controls. The most significant is IMO MARPOL Annex VI - Regulations for the Prevention of Air Pollution from Ships, which also applies to mobile offshore drilling units and other oil industry platforms.
Read More
11th January 2019 - Global Marine Emissions in the Spotlight
The need to demonstrate environmental responsibility is key for today's marine and offshore industries. Charterers and the public demand high standards of performance and reliability. Fuels and exhaust gas emissions are also the subject of international, regional and national controls. The most significant is IMO MARPOL Annex VI - Regulations for the Prevention of Air Pollution from Ships, which also applies to mobile offshore drilling units and other oil industry platforms.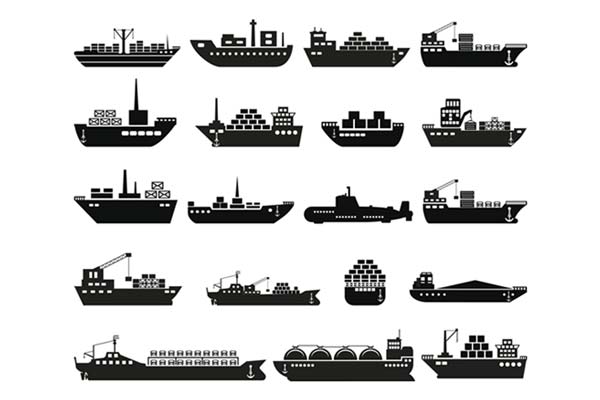 The Emissions Monitoring Solution from Protea is the P2000 emissions monitoring system is approved for the analysis of exhaust gases from the engines and boilers of ships and offshore rigs. Robust and with proven reliability, up to six gases can be measured including SO2, CO2 and NOx.
The Protea 2000 emissions monitoring system comprises up to 6 exhaust mounted analysers, each with automatic verification facilities. Emissions data from the entire system is securely managed and displayed at a dedicated Classification Society approved panel PC, with outputs to networks, control systems, and reporting facilities.
Read More
1st November 2018 - Inside Our New Modern Manufacturing Facility at Peterborough
Earlier in the year we relocated our offices in Peterborough to a new location which included a complete fit out to allow for a purpose built modern manufacturing facility. The images below provide an insight into the work that we do focused on the manufacture and production of in-situ gas analysers for a global market place. The new facility specialised in the production of the P2000 and P5000 in-situ Continuous Emissions Monitoring (CEM) analysers that are flange mounted to the emissions point, with an in-situ sample cell inserted into a stack.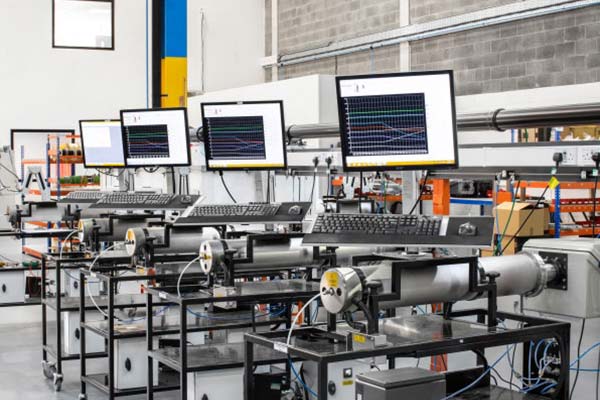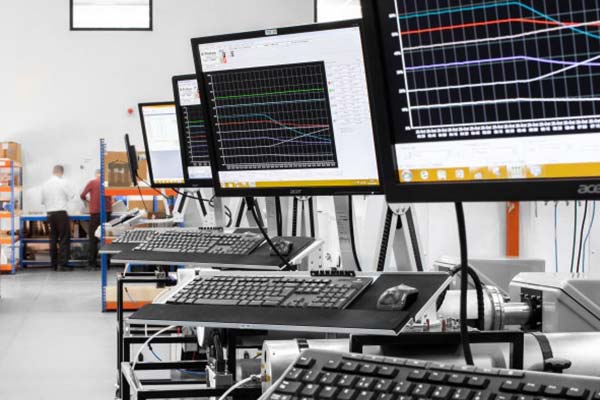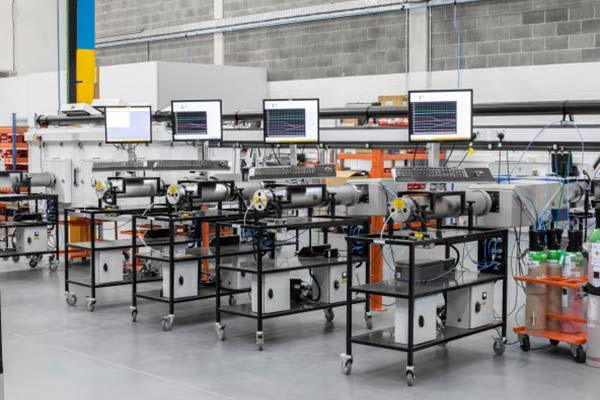 Our full office address for the new location is Protea Ltd, Peterborough, Unit 2 Venture Park, Stirling Way, Peterborough, Cambridgeshire, PE3 8YD, UK. The telephone number is +44 (0) 1733 263437 and the email address is mailto:sales@protea.ltd.uk. Protea offers both Infra-Red (IR) and Ultra Violet (UV) in-situ gas analysers. The in-situ CEM systems are multi-component and can monitor multiple gases species simultaneously. The analyser also monitors water vapour and so the pollutant gases can be reported on a wet or dry bases depending on the local environmental agencies requirements.
Read More
1st June 2018 - Protea Awarded the RINA Marine Certificate for the P2000 CEMS
Protea have recently been awarded the RINA Certificate Marine Certificate for our Monitoring and control system continuous emissions monitor the P2000. The P2000 may be used for the continuous monitoring of emissions from the exhaust gas cleaning system. The actual reference standard is that the RINA rules for the classification of ships - Part C "Machinery, Systems and Fire Protection", Chapter 3, Section 6, Tab.1 and IMO Res, MEPC.259(68) Chapter 6 "Emission Testing" as well as the relevant requirements of Revised MARPOL Annex VI and NOx Technical Code 2008.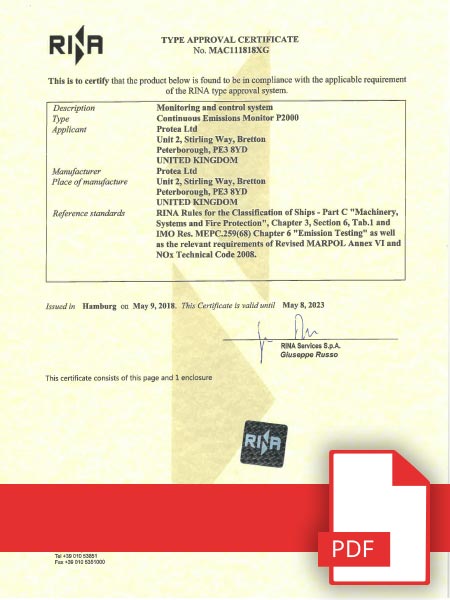 Protea 2000 In-Situ Infra-red gas analyser connected to a Protea Control Unit forms the basis of a Continuous Emission Monitoring System (CEMS). The Stack Mounted In-Situ analyser monitors the stack gas without the need for any sample handling equipment making it a cost-effective solution to Continuous Emission Monitoring and Process applications. The analyser monitors the stack gases "wet", water vapour is continuously monitored enabling the pollutant gases can be reported on a wet or dry bases.
Read More
14th May 2018 - Protea Open a Second New Manufacturing Facility in the UK
As part of our expansion plans into future years we are pleased to announce that our new manufacturing facility is now fully operational. The new facility is located in Peterborough and will focus on the design, manufacture and supply of in-situ continuous emissions monitoring analysers to a global market place.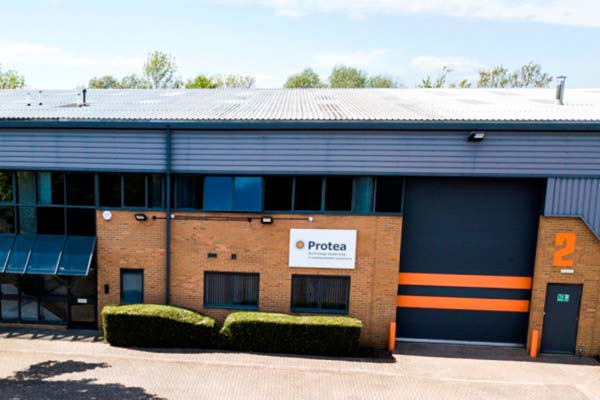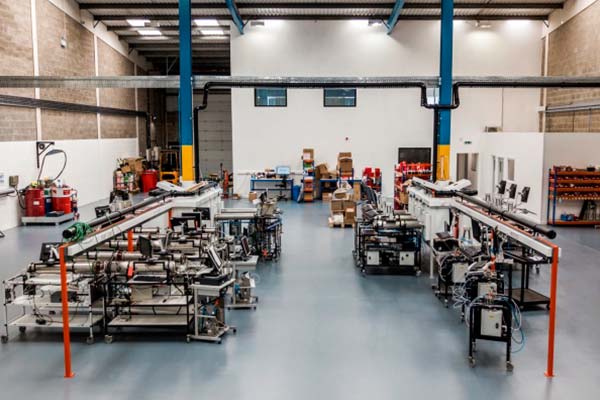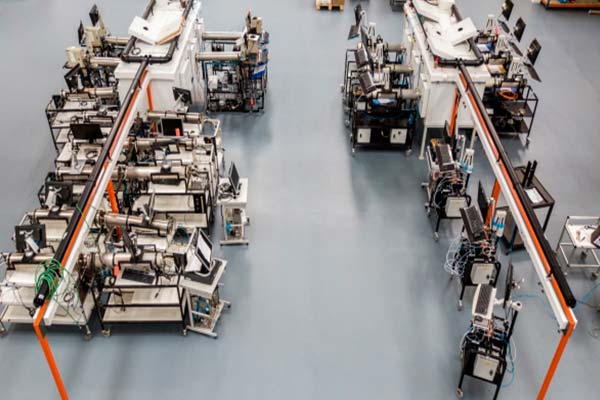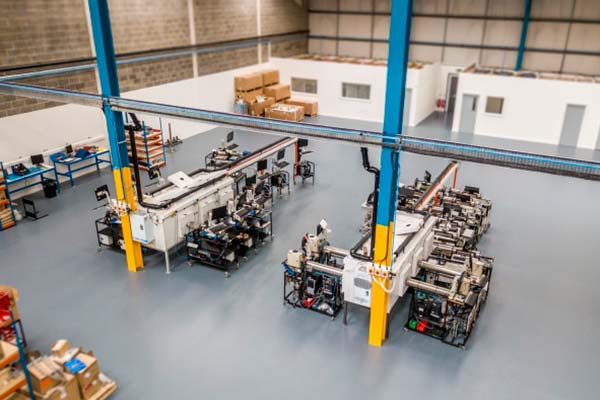 The new location address can be found at:
Protea Ltd,
Unit 2 Venture Park,
Stirling Way,
Bretton,
Peterborough,
Cambridgeshire,
PE3 8YD,
United Kingdom.
Read More