Ship Testing
Protea can provide on-board monitoring of emissions from ship's exhaust stacks whilst at sea. This can be used to provide information on the matrix of emissions coming from the ship's exhaust stacks, helping to design or improve abatement systems to reduce the emissions.
Whilst Protea's type-approved P2000 CEM can give continuous measurement of NOx, SO2 and CO2, further investigation as to what other pollutants were being emitted to atmosphere can make use of the powerful FTIR technique. Protea's atmosFIR FTIR analyser is a multi-component gas analyser, not only measuring the "known" pollutants in the exhaust gases, but also a wider range of gases due to the full spectrum analytical technique.
---
Engine Loading Testing
To assess how the engine loading affected the exhaust emissions, two atmosFIR FTIRs can be used at different points on the ship. One before the scrubber and the other after the scrubber. Sample gas is extracted and sampled by each analyser via a heated sampling system (set to a temperature of 180°C); consisting of a heated probe, heated filter and heated line.
An example graph of the load test data can be seen below.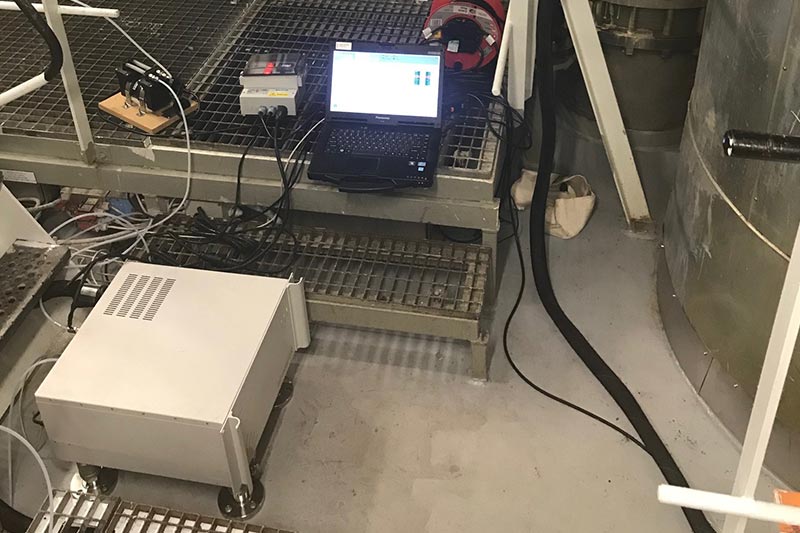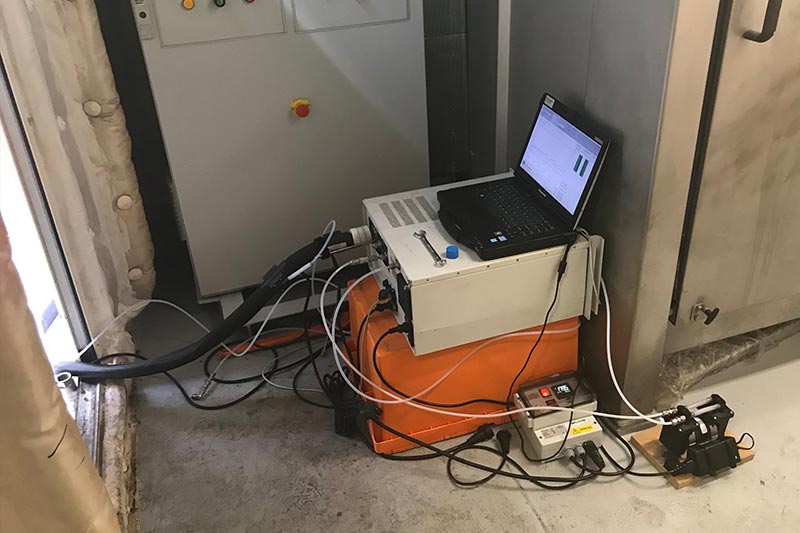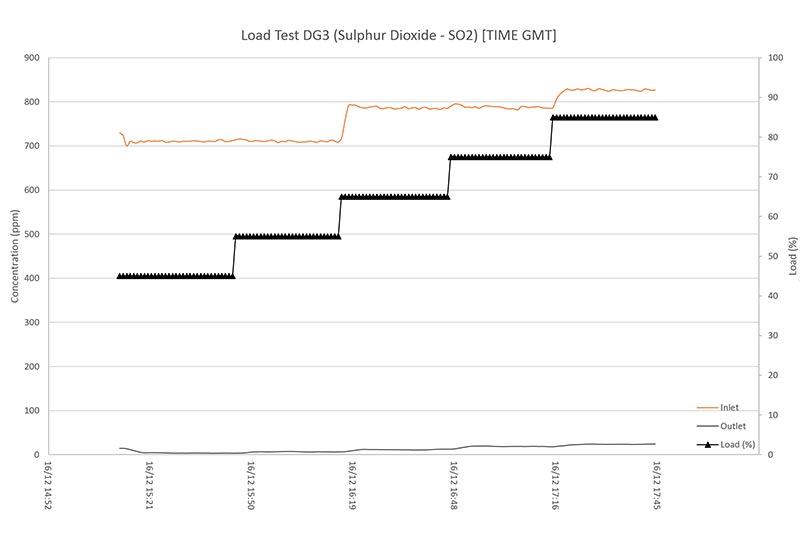 ---
Continuous Testing Against Various Engine Loads
A single atmosFIR FTIR can measure continuously as the exhaust is fed from different engines. The operator can vary the range of load conditions with engine combinations going on/off. The continuous analysis then allows each component of interest to be plotted against the engine load to reveal an in-depth analysis of the emissions from the exhaust stack.
An example can be seen opposite for NO emissions.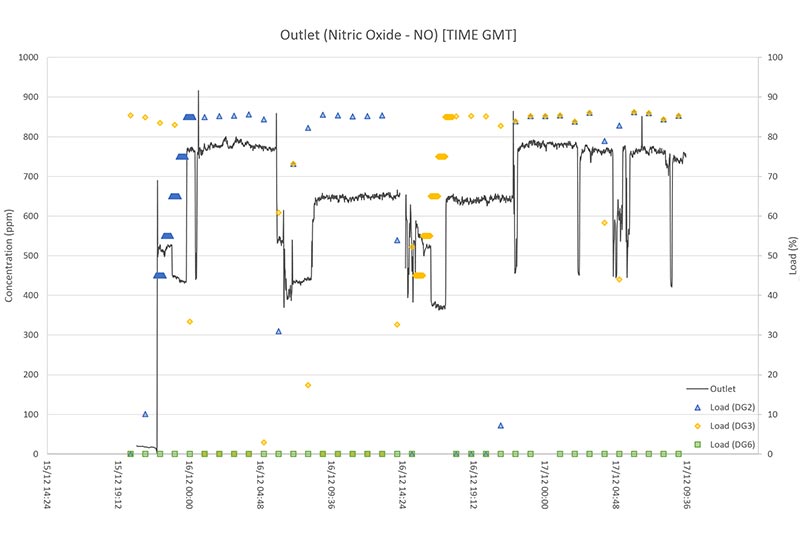 ---
Particle Size Analysis
Particle size analysis can be carried out on the filters taken out of the FTIR sampling system.
"Coulter Counter" analysis provides particle size distribution in number, volume and surface area in a single measurement. The measurement is unaffected by colour, shape, composition or refractive index.
This test can give values for number of particles at sub-2.5 micron levels (< PM2.5), i.e. very fine particulate matter which are known to pose health risks as they can pass deep into the lungs and the blood stream, affecting a person's lungs and heart.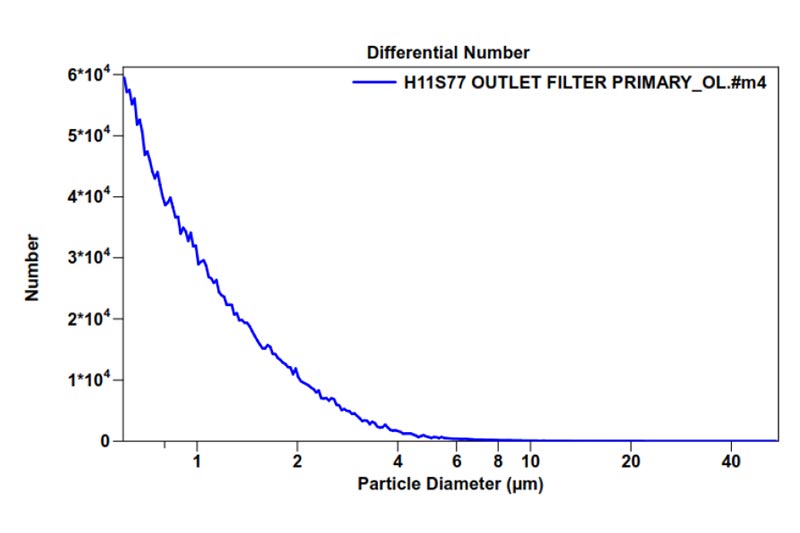 atmosFIRt
atmosFIRt is the latest generation of FTIR gas analyser technology from Protea in a portable or mobile form.