Selective Catalytic Reduction (SCR) technology has been introduced in both cargo and passenger marine applications over the last 5 years to reduce emissions of NOX, in order to meet the International Maritime Organization's (IMO) Tier 3 NOX levels. Protea's Continuous Emissions Monitoring systems (CEMS) have a proven capabilities in NOX measurement both in stationary source emissions and now in marine SCR.
As an emissions control system, an SCR process involves the injection of a liquid via a catalyst into the exhaust stream. The liquid is usually urea-based solution ("AdBlue") and a chemical reaction (reduction) within the emissions gas converts nitrogen oxides (NO/NO2) into nitrogen (N2), water (H2O) and as small increase in carbon dioxide (CO2) can be seen. The selective reduction reaction comes from the focus on NOX removal by the ammonia produced in the heating of the urea-based liquid. The presence of ammonia (NH3) within the emissions – so called ammonia slip – could also have a requirement to be monitored, at least periodically.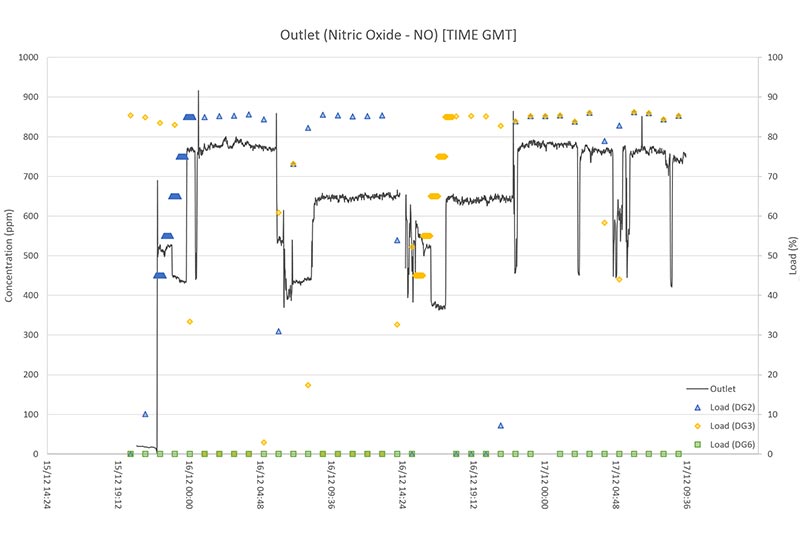 Following the control on NOX emissions, SO2 emissions have been given stricter emission limits. This can mean vessels look to implement combinations of SOXscrubbing systems and SCR types. Protea's marine approved emissions analyser can offer measurement of both SO2 and NOX emissions within one system, enabling both scrubber and SCR plant efficiencies to be tested and emissions compliance reported.