Lowest NO and NO2 MCERTS emissions analyser
3rd November 2021
Protea's atmosFIR FTIR emissions analyser now has the lowest certified NO and NO2 range of any FTIR analyser and is one of the lowest range NO/NO2 instruments of any technology on the market. With global emissions limiters becoming lower, measurement technology needs to be suitable for the lower ELVs. atmosFIR can offer a NO range of 0-80mg/m3 and NO2 range of 0-50mg/m3. Older FTIR technology limited by resolution often achieve only 0-200mg/m3 range for NO2 for example.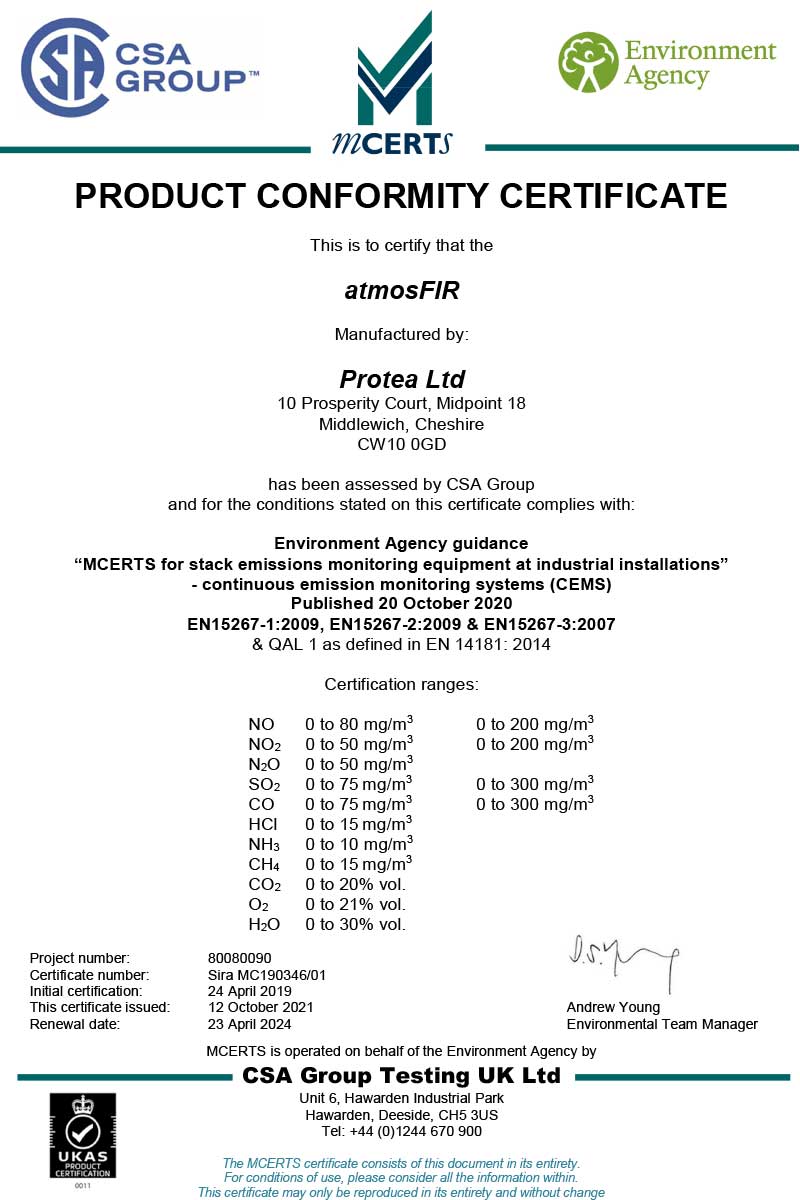 This increases the potential for using the atmosFIR (available in portable as well as CEM versions) to low-NOx emissions plant emissions testing. Added to this the power of FTIR in measuring hundreds of gases with one instrument, atmosFIR is the proven future-proof technology for emissions monitoring.
Protea can also announce our NH3 (ammonia) MCERTS range has been improve to 0-10mg/m3.
Other Articles
27th November 2023
20th November 2023
13th November 2023
06th November 2023
30th October 2023
24th October 2023
23rd October 2023
16th October 2023
11th October 2023
03rd October 2023